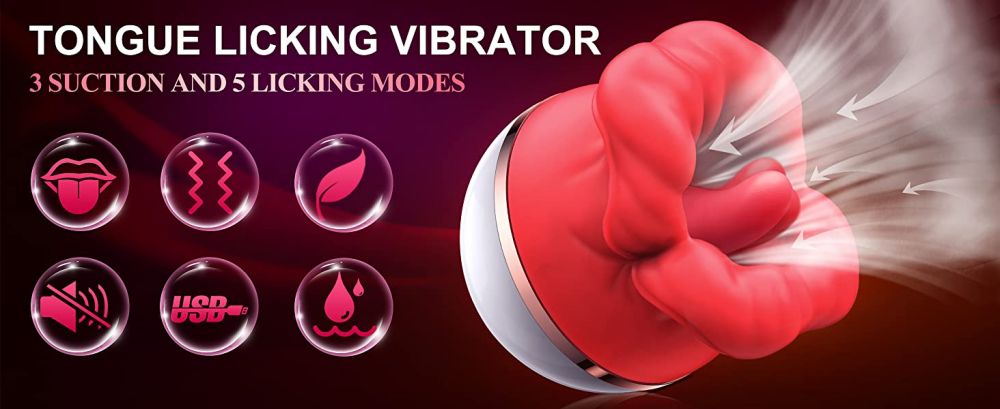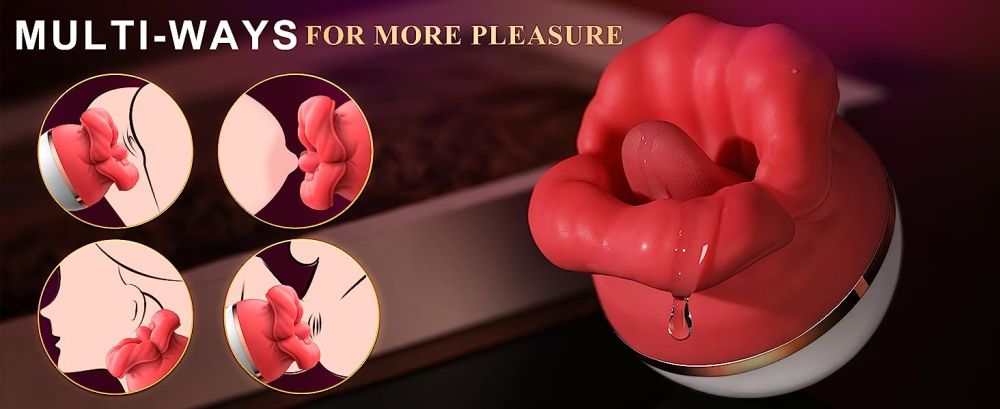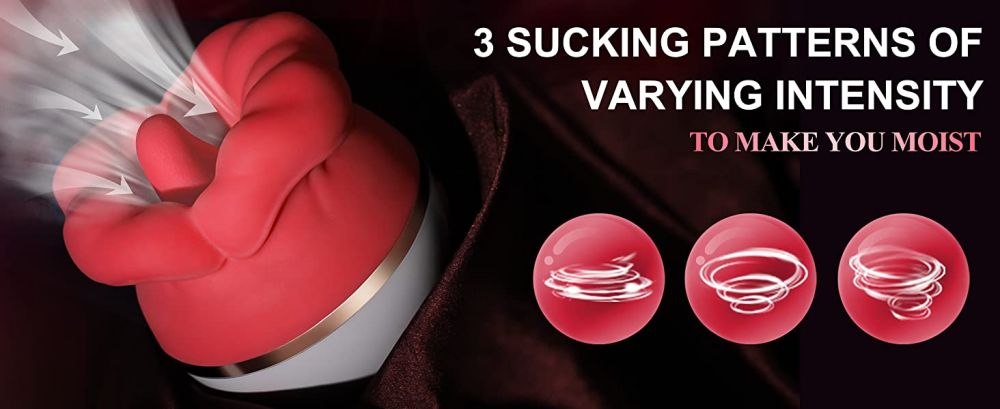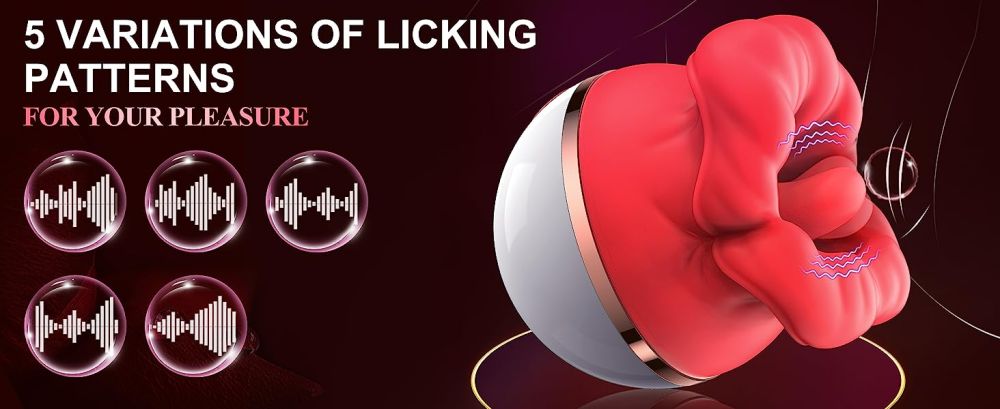 Have you ever felt the sensation of being licked? Do you want to be licked by a soft and flexible tongue? This exclusive tongue-licking suction vibrator can satisfy your desire for a tidal wave. The designer has fused the tongue-licking vibrator and suction pump together into a new tongue-licking vibrating suction toy, which is a good solution to the singularity of the product and allows you to feel the pleasure of tongue-licking and sucking
5 Licking Vibrator Modes
The vibrator has 5 different modes of tongue licking, from a subdued flirtation to a fiery rapid orgasm, each interspersed with a different sucking rhythm, truly allowing you to experience a clitoral orgasm with one sex toy.
3 Powerful Suction Modes
The biggest feature of this tongue licking vibrator is its sucking mode, we set three intensity and rhythm of the sucking mode, can let you feel the pleasure of gentle sucking, can also feel the rhythmic stimulation, as well as can experience the wild stimulation of tightly sucking your meat, I believe this is a sex toy you deserve to have.
How to use it ?
Be sure to read this instruction carefully and fully charge it before using it to make sure it will work. Long press the on button for three seconds to directly open the sucking and tongue licking mode, and then short press the on button to switch between sucking and tongue licking mode, the first three modes are all variations on sucking, the last five modes are all variations on tongue licking and vibration rhythm, when you want to end long press for three seconds to close.
Soft and safe material
Lips and tongue are made of very soft material, the most real lips sucking feeling to bring you, use a little force to fit your labia and clitoris 1-2 seconds, the feeling of sucking will be born, it is a frequency change, soft material can also avoid the process of the game to let you hurt, I believe that this toy will bring you fun!

Total Reviews (2)
click here write review to add review for this product.