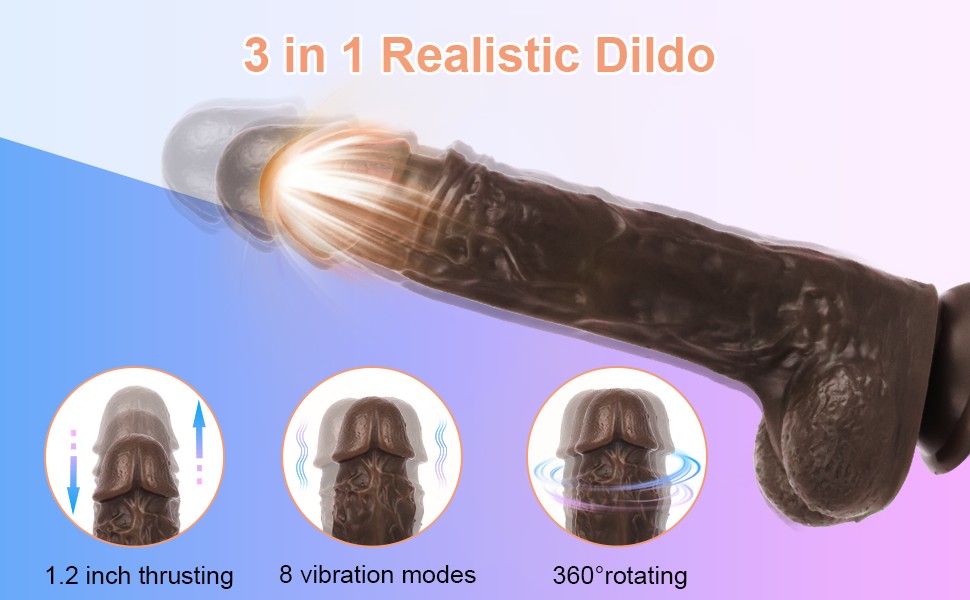 Hardworking and Skilled
Have you ever come into these troubles?
Private part turns to loose and hard to feel the pleasure?
Your hands get so tired but still not come?
Find nowhere to release your desire when your partner is not around?
He is already over while you still not get satisfied?
This Thrusting Dildo Will Resolve All Your Problems
8.5inch realistic dildo, automatic thrusting length 1.2inch, 8 different thrusting & vibrating modes, 360°all around to stimulate your sensitive points. Powerful motor, it's as real as him, while much more skilled at bed.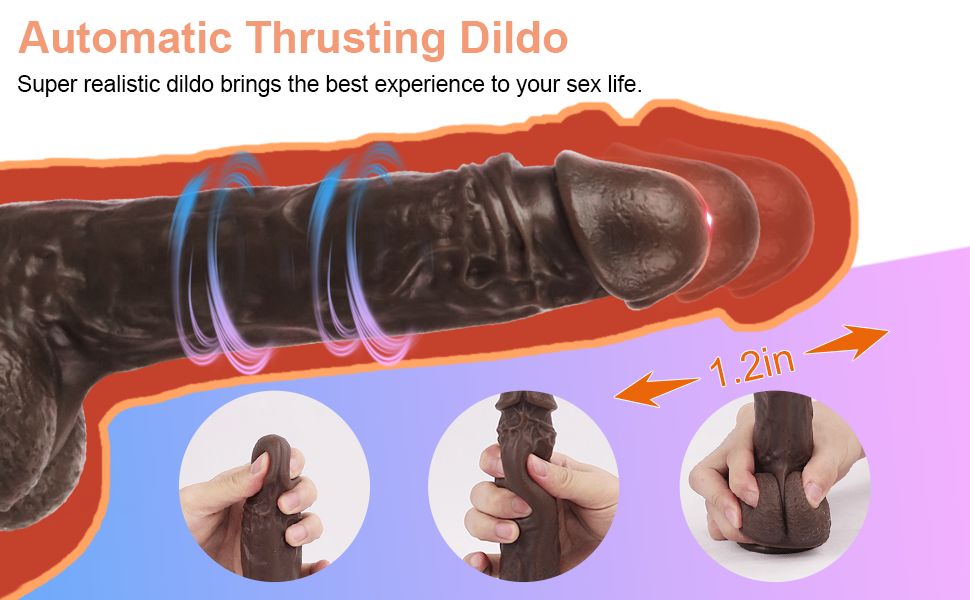 Thrusting & Rotating to meet all your needs
You will love the combination of the thrusting and vibrating.
And you are able to customize the intensity between 8 different speeds and vibration patterns.
It is the best toy for women and men, suitable for vagina and anal.
You don't need too many sex toys, this one will replace them all!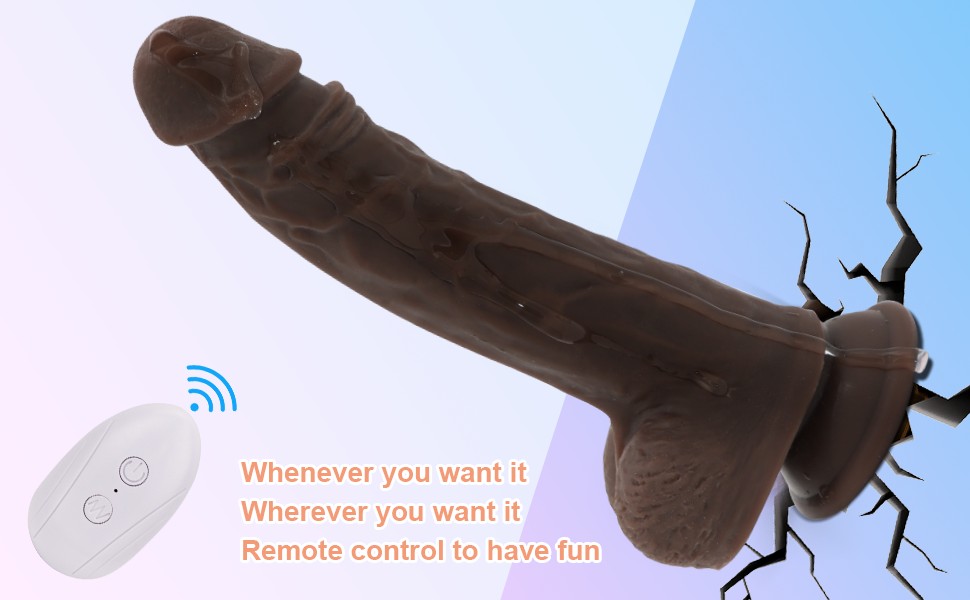 Realistic texture
The whole product is covered by high quality silicone, heath and safe to use.
Its soft enough to not hurt and rigid enough for a great time.
Realistic details( realistic tip, nicely shaped veins, soft balls) makes it look and feel like real
Let this strong man approach you, bring you with the most exciting sex !
Please note: The "skin" of the dildo is made of liquid silicone. Due to long term storage, it may have oily substance oozing out from its surface, which is body-safe. Please wash the dildo before use.
Firm suction cup
The suction cup has good suction and stays in place (mounted horizontally or vertically).
It can stick to nearly any smooth, flat surface.
So that you can find your sensitive part from any angle you like!
Squat, stand or lay down-the options are endless!
Comes with a remote controller
The control distance is about 32 feet.
Both the thrusting and vibrating can be controlled via remote.
Make it perfect for solo play.
Convenient for you to cycle the various vibration settings easily or pause any movement temporarily and no need to fiddle with buttons on the unit itself.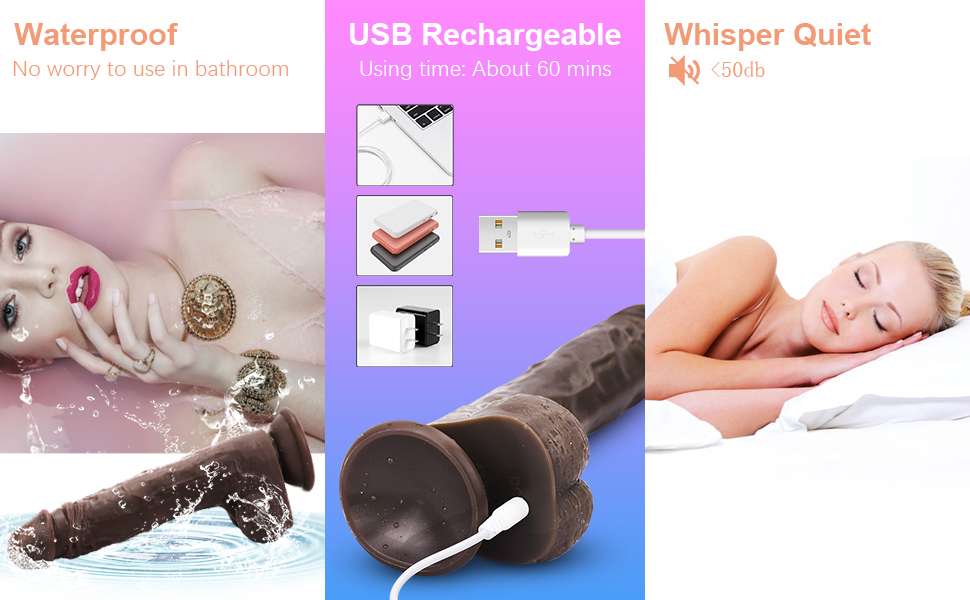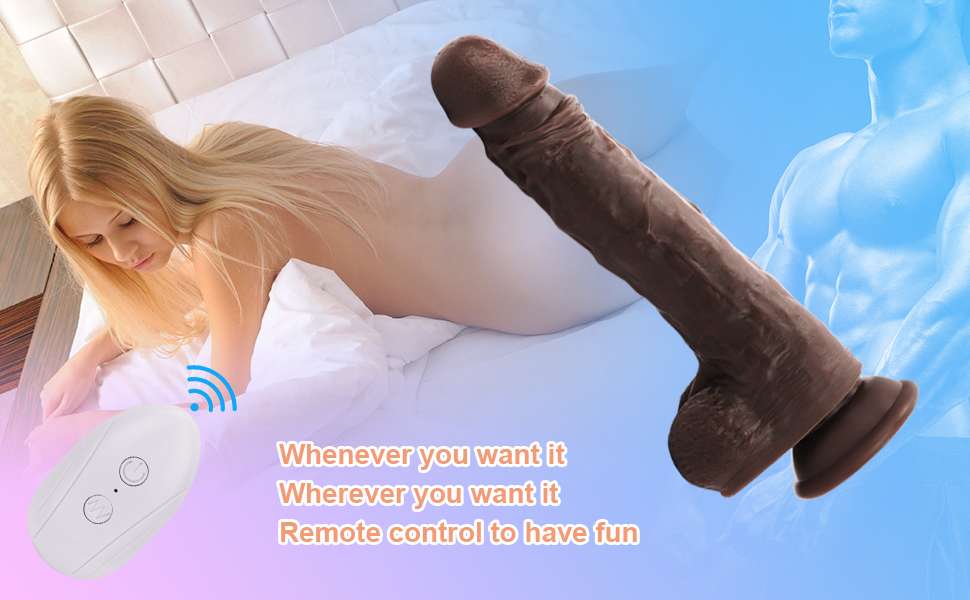 Total Reviews (7)
click here write review to add review for this product.