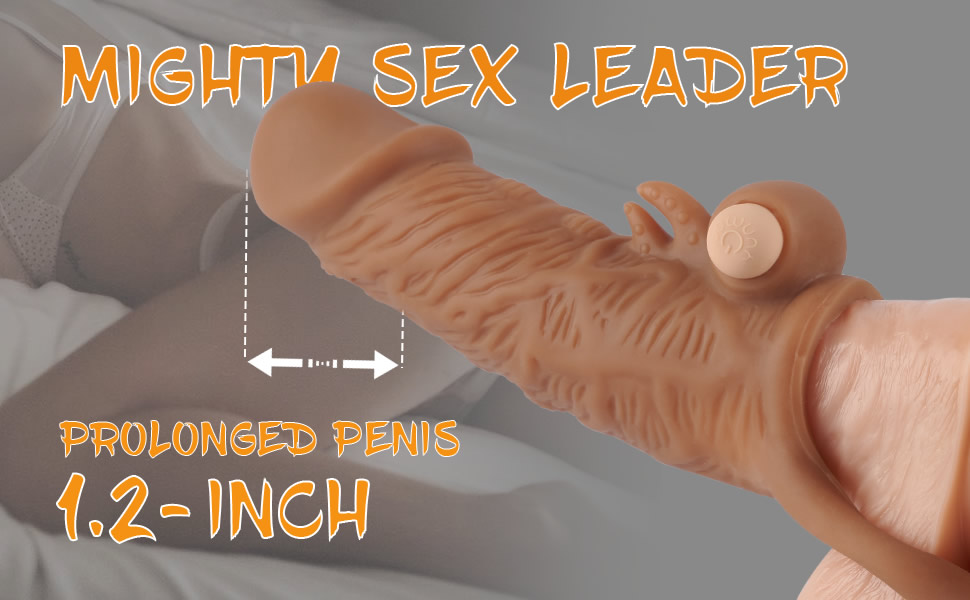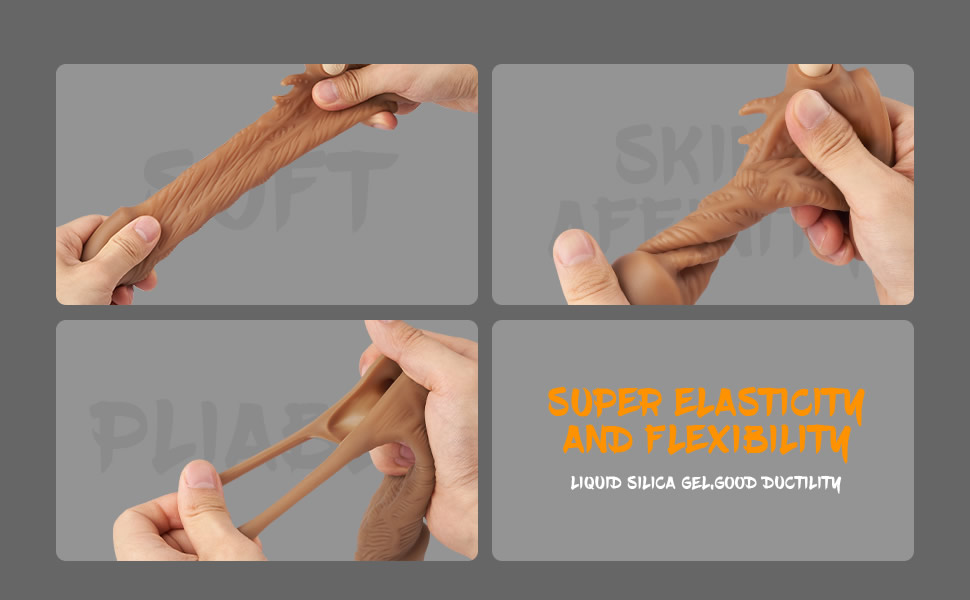 Made of liquid silicone material that is safe for the human body, it feels soft, has super elasticity and flexibility, and can easily fit your penis. No matter how you stretch and twist it, it will return to its original shape.
This sleeve has a natural color, and the realistic glans is covered with textures, which can rub and hit the female G-spot during sex, which brings greater stimulation. The bulging veins on the penis shaft restore the state of the male erection and congestion, bringing great visual enjoyment.
If you are dismissed by your partner that your cock is too short or ejaculate too quickly, you can try this penis sleeve. The glans has a certain hardness, even if it is ejaculation, you can still continue to penetrate your partner. Believe that your partner will not be disappointed in you. This penis sleeve is multifunctional, not only can increase the length and thickness of your penis, but also can be used as a condom.
HIGHLIGHTS
Physical promotion, lengthen by 1.2 inches.
Testicular ring, prolong your sex time.
Liquid silicone, super elasticity and flexibility.
Realistic glans, enhanced stimulation for female G-spot.
Bottom motor and antennas, easy vibration activating and two-way stimulation.
Dark skin color and Bulging veins, create a powerful male image.
Total Reviews (0)
click here write review to add review for this product.